Welcome to Richmond Station
We opened our doors in October, 2012 in the heart of downtown Toronto. A bustling neighbourhood restaurant dedicated to delicious food and excellent hospitality.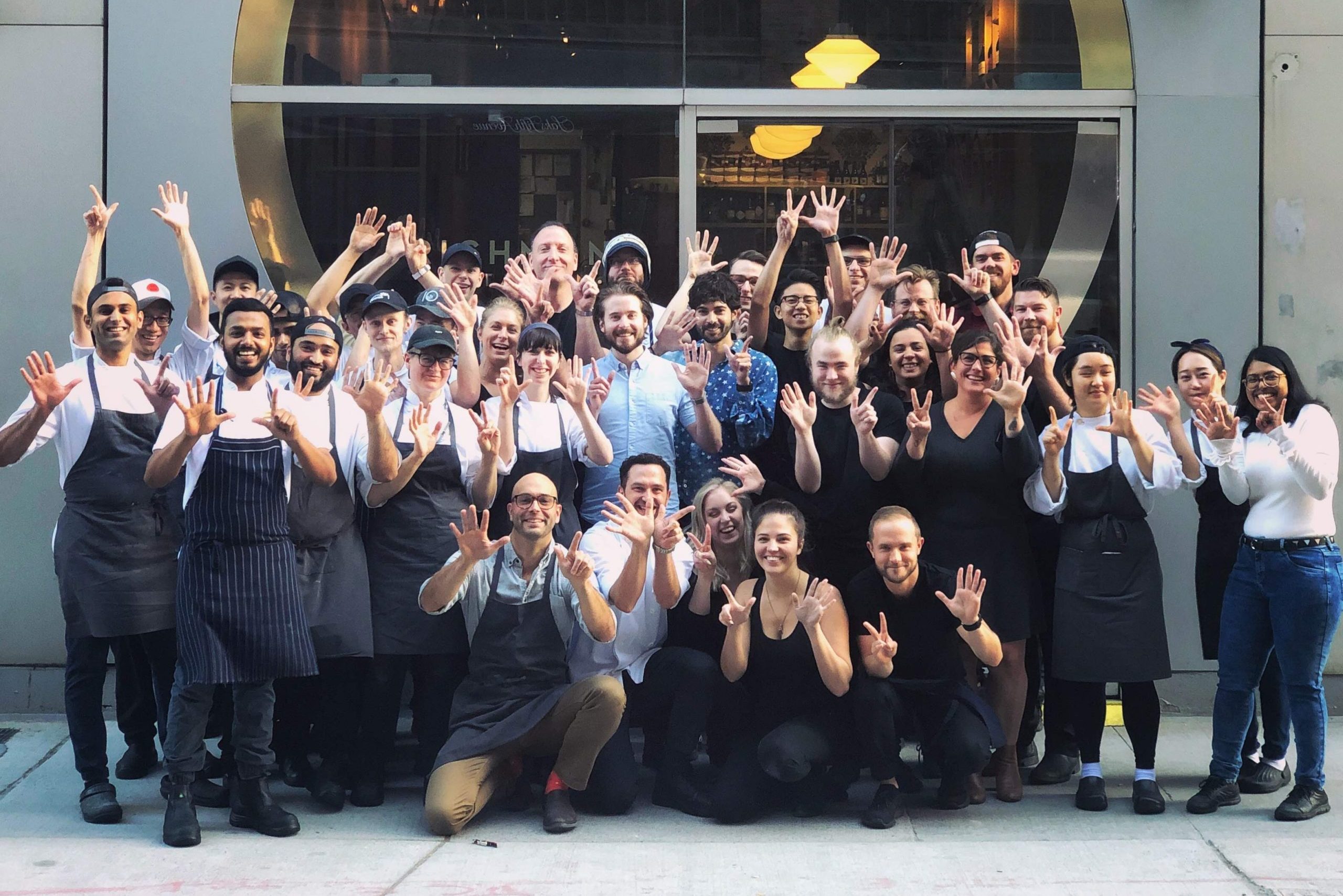 ---
The Tavern
Richmond Station comes to life on two levels. You enter the restaurant on street level into a room we affectionately call The Tavern, which has two distinct types of seating. In the centre of the room is our communal high top with cozy bar height seating. On the east wall is a classic restaurant banquette that can be modified to fit a variety of configurations.
---
The Dining Room
A few stairs up from The Tavern, Richmond Station opens into an expansive dining room with a mix of banquette seating and square tabletops. Again, this room allows for a variety of configurations and we often empty the space of all the furniture to accommodate passed canape and cocktail parties.
---
Chef's Table
The Dining Room includes an eight seat chef's counter where guests sit side by side and look into the kitchen. This is the perfect seat for the foodie in you.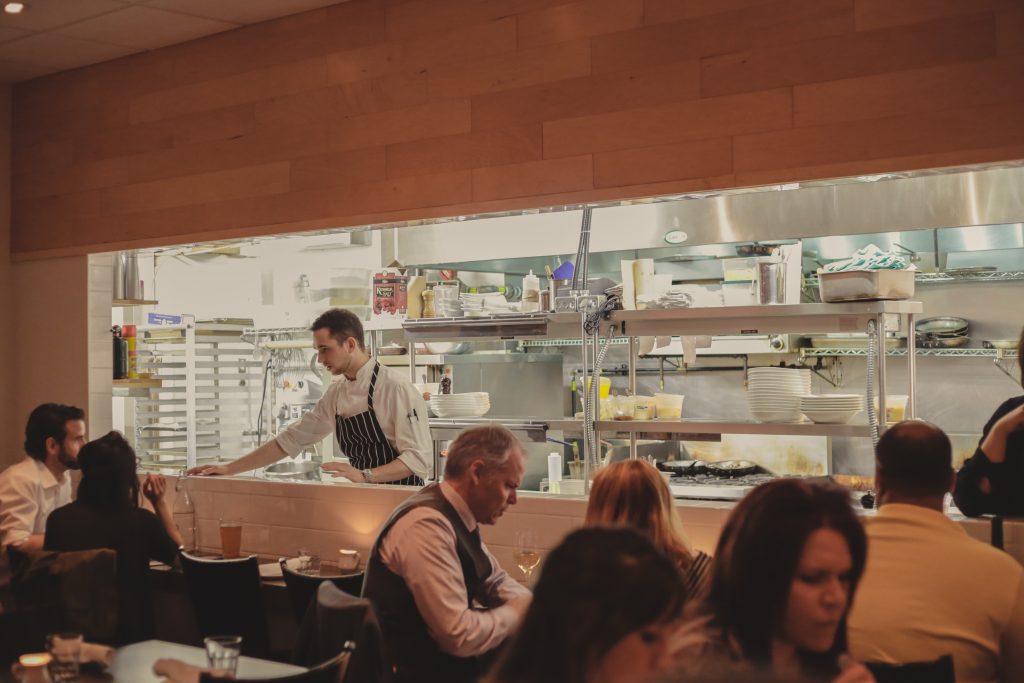 ---
The Pantry
The Pantry is our semi private dining room. A gorgeous birds-eye maple table anchors the room and the south wall houses our custom charcuterie cabinet. On the east wall hangs a one-of-a-kind artwork painted for our guests by Joshua Mangeshig Pawis-Steckley. The room comfortably sits twelve.